Dipli announces a new partnership with SBE.
10/05/2022
0 comments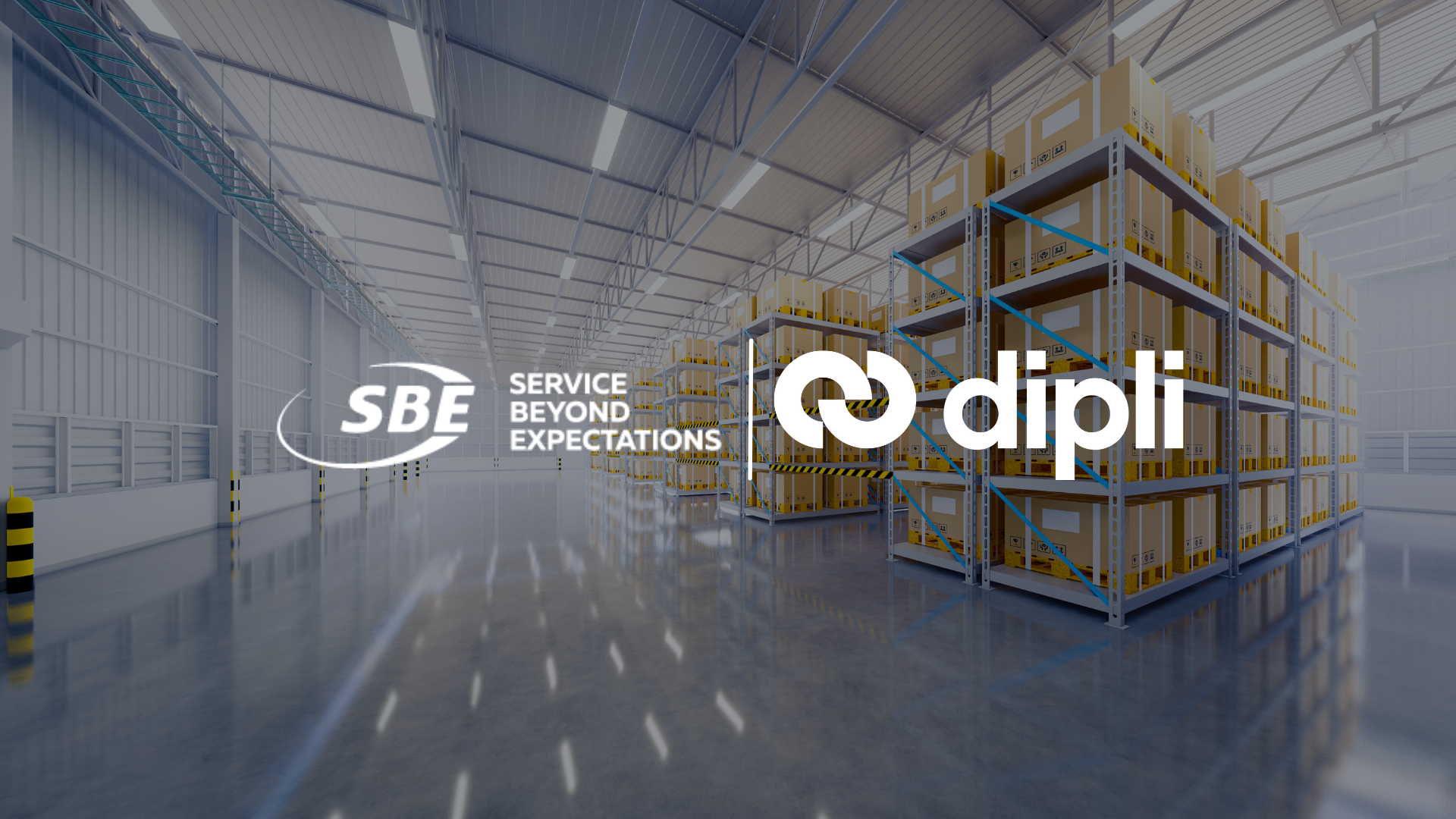 A big step further for Dipli...
Dipli announces a new partnership with SBE, to keep on leading the B2B secondary market.
Dipli - the leading fulfillment service for second hand electronics, continues its expansion with its optimized supply chain. As the service launched a new solution on the colossal markets of product returns and second hand (more than 225 billion dollars), the promising start-up is growing exponentially and going through a comfortable growth of 100% YoY. That's why they embrace a new partner and not least...
SBE, the new fulfillment partner to support expansion across Europe.

By connecting upstream stocks to downstream secondary markets, Dipli's platform is now onboarding businesses at a faster pace, all convinced by the amazing simplicity of the service, seen as their outsourced second hand assistant. As part of their fulfillment service, their growth has to rely on partners with expertise, at the forefront of processing mobile high-tech products. SBE Group is a key player in Europe and North America.
For 30 years, they have been providing innovative aftermarket services to the consumer electronics, technology and telecom industries. Their logistics and digital platforms enable the world's biggest brands to manage their device repairs, returns and trade-in operations while optimizing customer experience.
SBE has become one of the largest independent electronic repair companies in Europe, with 3000 employees working in one of 12 regional service facilities across the globe. We are talking about :
12 repair factories located in 7 different countries

500,000 repairs processed per month globally by their Repair Centres
A much needed service as volumes of products under management by Dipli are increasing sharply.
A decision that seemed like common sense.
The choice seemed obvious as Dipli already worked with SBE for an important joint client. Both companies share strong values around secondary markets :
Committed to circular tech, with the will to bring a positive impact through their line of work
Passionate about innovation that drives everything they do and sets them apart
A digital mindset that smoothly connects the french company and SBE Group ! A beneficial strategy for Dipli's worldwide deployment in 2022.
In the upcoming European contracts, SBE will be an essential new asset for Dipli. - Tanguy PENNEL, Dipli co-founder & COO.
Dipli launched the first fully integrated and digital supply chain dedicated to second hand electronics. From collect to distribution and after sales, our data driven platform is a game changer in the industry for all businesses dealing with pre-owned assets. Our "ship and forget" promise has already satisfied hundreds of businesses in Europe.