How is a smartphone refurbished?
22/02/2022
0 comments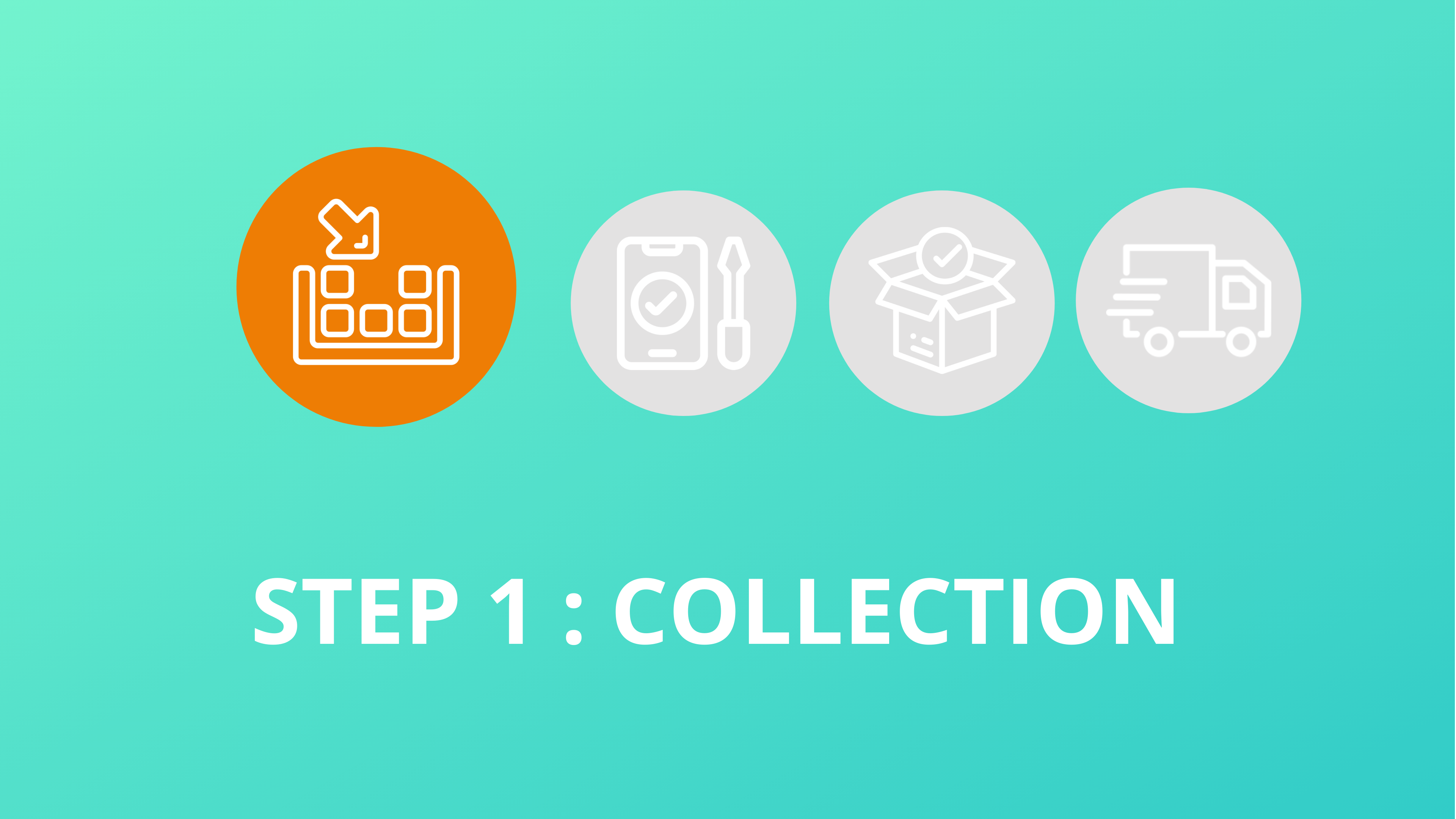 A refurbished smartphone is a second hand device that has been processed by a specialist professional, in accordance with strict specifications. More than 30 checkpoints, depending on the models. Do you know how a smartphone is refurbished?
Discover this process step by step, which is performed by approximately 17 smartphone refurbishing factories in France, before the smartphone is sold via our 100% professional Agora Place distribution platform.
1 - Collection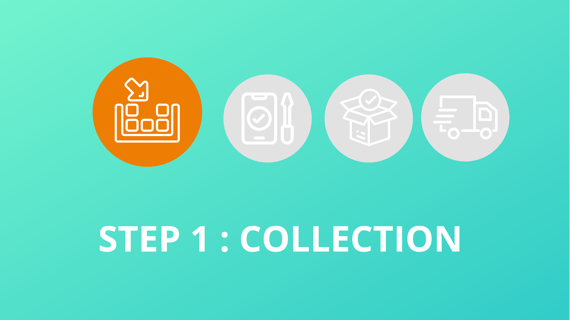 In France, more than 11,000 refurbished smartphones are collected each day. They are purchased from several different sources:

1 - From phone operators

Phone operators often recover their subscribers' mobiles when they want to upgrade to a new model. The operator offers the market "Argus" redemption price, plus a new subscription to make the offer highly competitive. This is a good recommitment incentive.

2 - From companies

It is increasingly frequent for companies to lease out their stock of phones via companies such as Econocom, Release, Greenflex, or Lokeo, for example. At the end of the lease period, service companies upgrade their stock of phones in order to come as close as possible to the maximum predicted residual value. A classic stock acquisition can also be proposed by companies' B2B operators or solution integrators.

3 - Imported from abroad

Batches of phones are available for resale abroad and, depending on the models and provided the devices are compatible, foreign markets enable the simple sourcing of large volumes of products. However, it is essential that the characteristics of the country of origin are known. For example, a Japanese iPhone will be 100% compatible with the French network, however, it will emit a tone when taking photos.

The origin of this product will have to be disclosed by the importer in order to avoid deceiving the end customer in any way.

The USA, Canada and Australia, for example, are very active within the refurbished devices market.
2 - Sorting, testing and refurbishment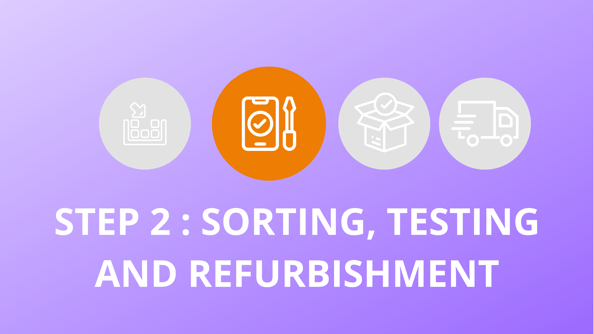 Once collected, smartphones are taken to a factory. The packaging is removed and the phones are prepared for a software test. Well-known software applications include:
phonecheck, blackbeltdefence, blancco, piceasoft… In total, more than 30 tests are performed:

● Front camera
● Rear camera
● Phone calls
● Battery
● Bluetooth
● Home button
● Mute button
● Power button
● Volume buttons
● Proximity sensor
● Charging connector
● Earpiece
● Condition of the telephone
● Rear casing
● Front casing
● GPS
● Speaker
● iCloud
● iCloud disabled
● IMEI
● Torch bulb
● Micro HP
● Microphone
● Operator unlocked
● Jack socket
● Network
● Touchscreen
● Keypad test
● Vibrate function
● Front screen
● Wifi.

Once these tests are complete, and depending on their results, some parts are refurbished. For example, a battery with a charge capacity of less than 80% must be replaced by the refurbisher.

After the device is thoroughly cleaned, it is assigned a grade for its aesthetic condition.
3- Packaging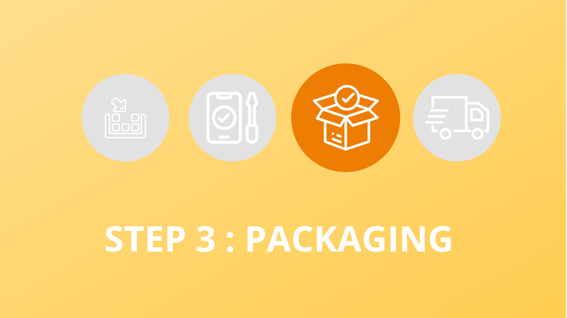 Products are then carefully protected and repackaged, ready to be resold. The packaging can be adapted depending on the distribution channels.
4- Distribution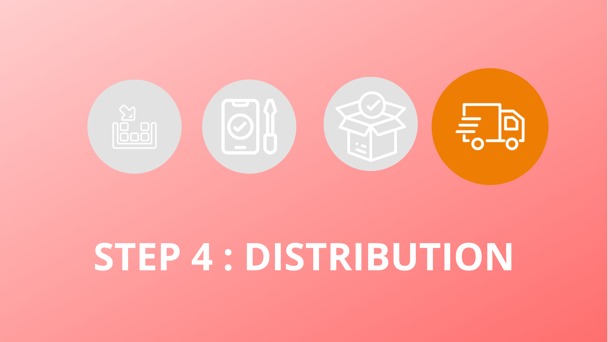 The products are ready to be resold via Agora Place, alongside more than 50,000 other new and refurbished high-tech products. The platform allows you to match the best offer available to the customer on the market, in real time and completely securely, 24/7. The products then supply the retail/web end customer refurbished product market or the B2B corporate markets.