Agec law : what changes in 2023 ?
22/08/2023
0 comments
The Anti-Waste Law (AGEC) was adopted in France in 2016, in order to reduce food losses and fight against food waste. Since then, measures have been put in place to achieve this goal, but in 2023, new provisions will come into force to strengthen the fight against food waste. It's time for an overview of the major changes of the Agec law in 2023!
Agec Anti-waste Law : Changes for 2023

This anti-waste law, for a circular economy, aims to accelerate the change of production and consumption model to limit waste and preserve natural resources, biodiversity and climate.

👉 The goal? Get out of the linear economy (produce, consume, throw away) by reducing the use of disposable plastic, fighting waste and acting against planned obsolescence.


The Agec law has set three major objectives to be implemented between 2021 and 2025:


The first is to reduce single-use plastic packaging by 20% by the end of 2025.
The second is to strive for a 100% reduction in "unnecessary" single-use plastic packaging.
Finally, the final goal is to recycle 100% of single-use plastic packaging by 2025.

The first measures, such as the ban on plastic straws, disposable cutlery or the distribution of free water bottles in companies, have been in force since January 2021.

In January 2023, the new measures are :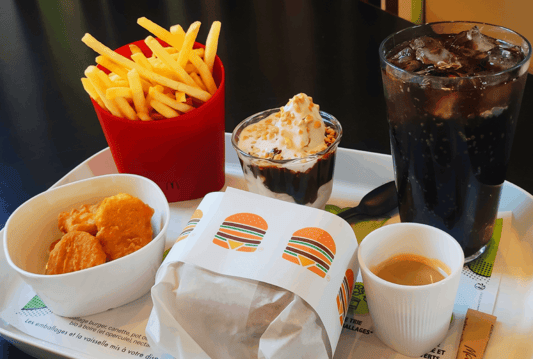 🍔 The fast food sector must now use reusable tableware for indoor service. This applies to all restaurants with more than 20 seats, except for the packaging around the burgers which is still allowed. The Zero Waste France association says that McDonald's, as an industry leader, generates 115 tonnes of packaging waste daily in France, or 42,000 tonnes per year.
🧾 Automatic printing of the receipt becomes optional as of April 1, 2023, a dematerialized version should be offered as an alternative.

👕 A repair fund will be created for the fashion industry to promote the circular economy.
💡 A fund to support innovative projects in the fight against food waste, including by supporting projects to recover unsold food and redistribute it to disadvantaged people.
🛞 Two additional sectors will be subject to extended producer responsibility (EPR) regulations. This means that they will have to manage their own waste. The sectors of construction site waste, which represent 46 million tonnes of waste per year according to Ademe, and that of tires are now concerned. Eleven sectors will be affected by this measure.
The anti-waste law puts in place stricter measures to reduce food losses and fight against waste. Businesses, distributors and restaurateurs will need to be more involved in reducing losses and raising consumer awareness of these issues. Companies that fail to comply with these new provisions could face fines of up to €75,000.
---

Dipli simplifies the second life of tech products
Dipli facilitates the lifecycle management of electronic devices. Its all-in-one solution makes it possible to make the most of recovery programs, customer returns or the distribution of used goods.
The platform connects the electronics industry to secondary markets simply and securely.