Fleet renewal guide 📖
17/10/2023
0 comments
Companies seeking to remain competitive must constantly evaluate and improve their processes, and one of the most effective strategies for doing so is to renew your fleet. In this article, we'll explore some practical tips for improving your operational efficiency and productivity. At Dipli, we're here to help you simplify the electronic renewal process, promoting reuse and reconditioning for a more sustainable approach. ♻️
Assess your needs
Before diving into the process of renewing your refurbished electronics, take the time to assess your specific needs. This preliminary step is like building a solid foundation, helping you to pinpoint the exact areas that could benefit from improvement.
Take a moment to examine how your equipment is currently working, and listen to feedback from your employees on what could be better, they may be :
obsolete
inefficient
no longer meeting growing demands.


By carefully assessing your needs, you'll be able to create an upgrade plan that directly targets what you need. This will enable you to make your refurbished products even more effective and in tune with the ever-changing needs of your workforce.
Définissez des objectifs mesurables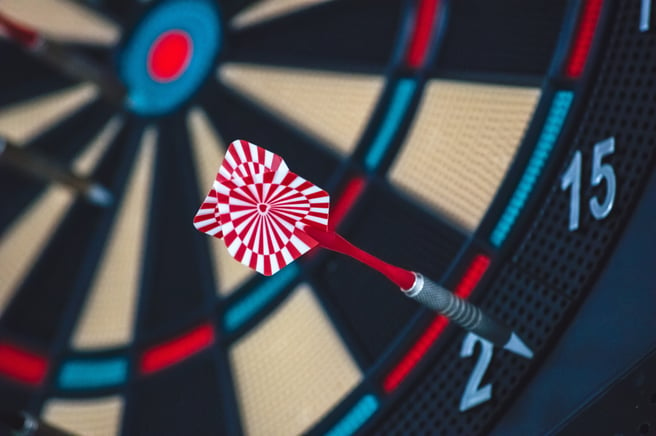 When preparing your refurbishment project, it is essential to define clear and measurable objectives. These precise objectives will act as a guide throughout the process and will enable you to accurately assess the success of the upgrade.
For example, consider elements such as :
increasing production capacity
reducing downtime
overall quality improvement.


These tangible objectives serve not only as final destinations, but also as intermediate benchmarks that encourage you to monitor your progress closely and make adjustments if necessary. They give you a concrete view of your project's progress, making it easier to take informed decisions throughout the process.
Search for and select equipment
Once you have established clear objectives, it's time to begin the equipment planning and selection phase. Thorough research will help you identify the products that best meet your particular needs. Carefully consider criteria such as :
the functionalities offered by the equipment

their compatibility with your existing infrastructure.
Don't forget to also consider long-term sustainability, a crucial aspect of ensuring a sound investment. It's important to involve all stakeholders at this stage, to ensure informed decision-making and a successful renewal that perfectly meets your needs.
Draw up a renewal plan
Now that you have established your objectives, it's time to develop a detailed plan for implementing the renewal. Be sure to include specific deadlines, which will help you keep track of the pace of the project, as well as the resources needed to complete it. Define precisely the specific steps to be taken, so that you have a clear view of progress. To avoid confusion, assign specific responsibilities to each stage of the process. By developing a solid plan in this way, you minimise the risk of delays and keep the project on track to meet your objectives on time.
detailed deadlines for each stage,
the resources required,
specific steps
clear responsibilities for each stage of the process.


By adopting a structured approach with this detailed plan, you create a solid framework that reduces the risk of unforeseen delays and guides you towards the successful achievement of your upgrade objectives.

Train and adopt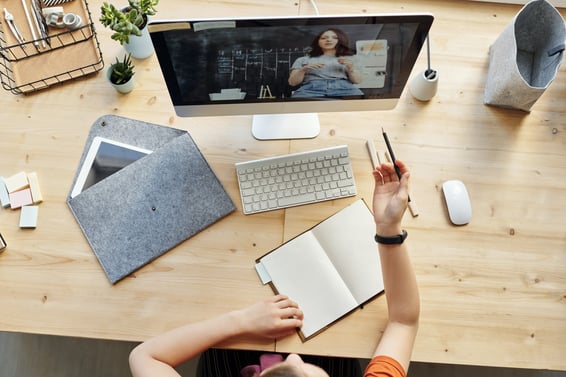 To ensure that your upgraded fleet is used successfully, it is imperative to ensure that your team is well prepared and trained beforehand. Proper training is of paramount importance, as it ensures a smooth transition to the new technologies and promotes rapid adoption among your team members.
Involve your employees from the earliest stages to establish a sense of ownership and create a climate conducive to acceptance of the change. Involving them in the process at an early stage makes it possible to :
their ideas and feedback
their commitment to the upgrade.


By making your employees feel part of the process, you create a positive environment where learning and adaptation are encouraged.
Continuous monitoring and evaluation
After the upgrade, ongoing monitoring and evaluation are essential. Monitor performance, collect data and make adjustments where necessary. An adaptive approach ensures that your refurbished equipment operates at its maximum potential, boosting operational efficiency over the long terme.
Upgrading your reconditioned equipment offers an exceptional opportunity to merge innovation and environmental responsibility. Follow this guide for a successful upgrade, boosting your competitiveness while helping to preserve our planet.
---
Dipli makes it easier to manage the lifecycle of electronic devices. Its all-in-one solution makes the most of take-back programmes, customer returns or the distribution of second-hand goods.

The platform connects the electronics industry to secondary markets simply and securely.