The top 3 solutions for mobile diagnostics
22/02/2022
0 comments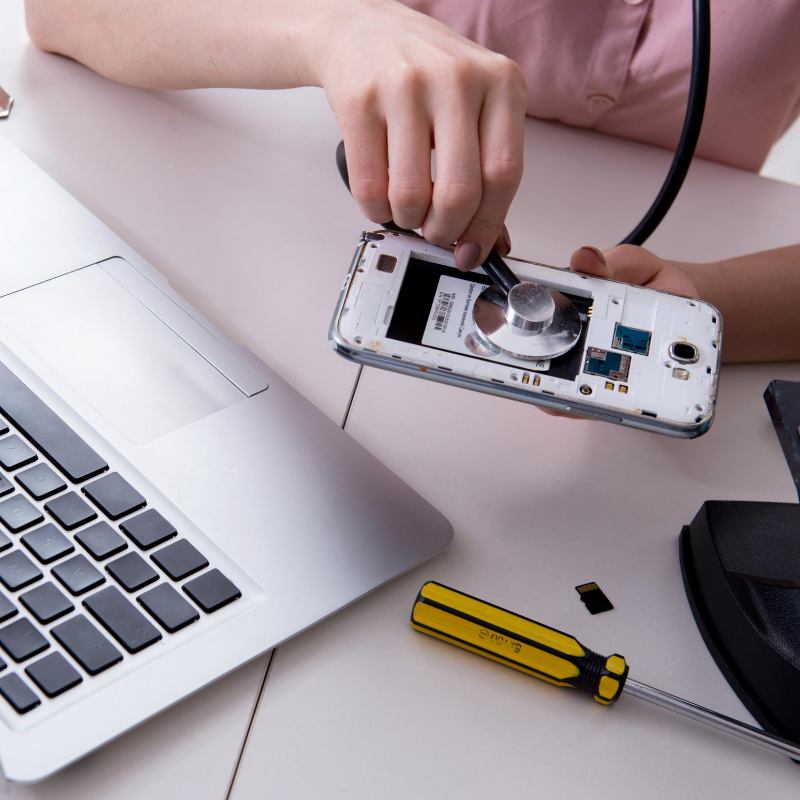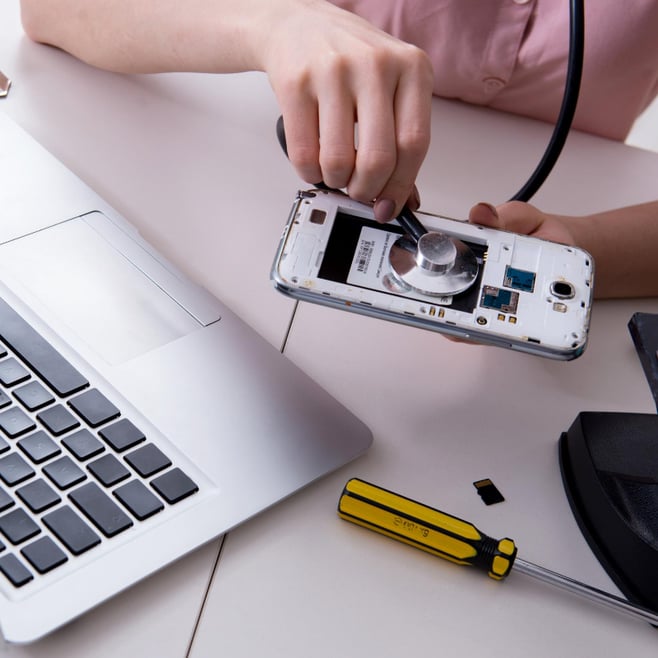 Once a second-hand smartphone has been collected, but before being made available for resale, it must undergo an array of software tests as well as data erasure. Over 30 inspection checks are made semi-automatically by a machine, or 100% manually.

In order to carry out these tests and to erase the data on a device, it is necessary to invest in a diagnostic software which tests and identifies potential performance problems. Are you a professional in refurbished high-tech products but you're not sure how to go about choosing your diagnostics software? We would like to present our top 3 licensed solutions for mobile diagnostics.
1- Blancco Technology Group :
The most certified solution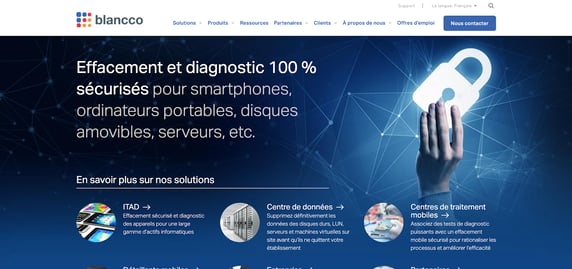 Blancco Technology Group has established itself as the leader in terms of data erasure and mobile device diagnostics by offering the most certified solutions in the industry.

The Finnish solution, Blancco Mobile Diagnostics and Erasure, enables you to quickly and precisely process used mobile devices in order to identify any problems and determine their overall value.


Advantages:
Efficiency:
• More than 60 tests designed for Android and iOS carried out in under 5 minutes
• Process more than 80 phones simultaneously
Certification:

• 14 secure erasure methods
• Certifications recognised in 26 countries
Secure reporting:
• Detailed procedure reports and checks, which are digitally secure

Prix du logiciel :
Software price:

1 licence = 50 devices maximum - €17 per year

The price is adapted based on the number of devices processed in the year. The Blancco team can create your tailor-made offer.
2- Piceasoft:The easiest solution
Piceasoft offers several solutions to cover the entire life cycle of mobile devices (data transfer and erasure, tests and diagnostics, unlocking the phone from operators or manufacturers). These solutions are available on an innovative platform which is very easy to use.

Since 2012, the company has invested in a large database of over 10,000 different mobile devices, enabling customers to automatically retrieve information pertaining to each model.

Advantages:
A comprehensive solution: Safe and seamless solutions which cover all smartphone brands throughout their life cycle.

Flexibility: The software is installed in cooperation with the customer in order to adapt to each specific need.

Reliability: Security is at the heart of Piceasoft's strategy. This is why Picea Switch, for example, does not create temporary files when transferring data.

Software price:

The price is available on request and is based on customer use. There are monthly subscriptions for a single solution starting at €59 as well as an annual licence at €1200, which includes the 4 main solutions (switch, eraser, dgs, verify).
Prices vary depending on the number of tested devices.

Request a demo here.
3- Phonecheck:The most complete solution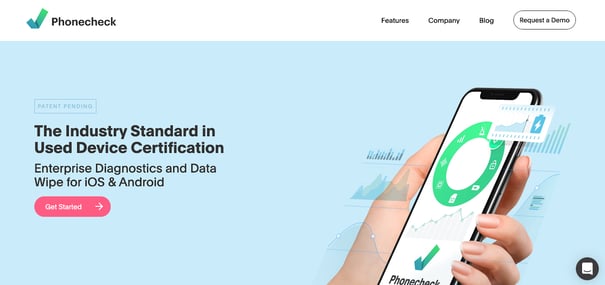 Phonecheck, a comprehensive solution for mobile device certification, offers a large range of all-in-one solutions for professionals. The tests are guided, automated and easy to implement.

Designed for wholesalers and resellers, Phonecheck enables you to regularly process hundreds, even thousands of phones per month. You can easily process several devices simultaneously by using any USB hub.
Advantages:

Speed:
• Lock detection and checks of manufacturers, operators and software.
• Quick scan and analysis of the various component features.
• Battery verification and charging test in a few seconds

Authenticity:

• Replacement parts detection and verification of background information
Security:
• Secure erasure and resetting of data with Adisa (a recognised norm for erasing data).
• The results of each scanned device are stored in a secure online account.

Software price:

Price on request but there are various subscriptions starting at €500 per month all-inclusive (unlocking, diagnostics, battery, background information and an IMEI check, data erasure and no volume limit).

We hope that these top 3 licensed diagnostic software solutions will help you to choose the best solution for your business. Don't hesitate to contact us if you'd like more advice: hello@agora.place.