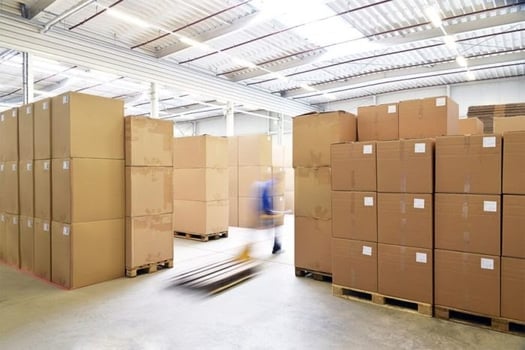 Dropshipping is a form of marketing that involves three stakeholders:

• an online retailer
• a supplier
• an end customer

It lets online retailers and resellers market all their supplier's products without having to worry about purchasing stock or managing logistics. The end customer places an order with the retailer, who passes it on to the supplier, who then delivers and manages the stock.
At Agora Place, dropshipping is available to all buyers on the platform. Find out about the many benefits of this.
The advantages of dropshipping at Agora Place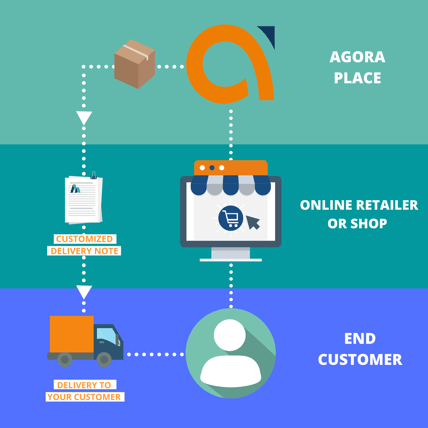 Financial advantages
No investment in stock
No risk of unsold stock
Take advantage of our catalogue of over 200,000 products
With dropshipping, you only buy what you sell. Income always exceeds outgoings. This eliminates the financial risk of holding inventory. With more than 200,000 used and refurbished high-tech products availale, you can now offer a much more extensive catalogue on your site, while avoiding storage costs.
Simplified logistics
No management of delivery, packing and shipping
Personalisation of the delivery note with your logo and address
Unlimited volume
Our buyers can now personalise the delivery address and the document attached to each order. No more complicated and costly logistics. No need for warehouses or premises, no handling, no stock and shipment management. Agora Place takes care of everything. We send the orders directly to your end customer. By eliminating unnecessary logistics, online retailers can free themselves up to concentrate on other tasks. As usual, you are informed by email about the shipment, tracking number, serial number & IMEI in the package.
Open up your sales channels