Meet Dipli at Mobile World Congress 2023
13/01/2023
0 comments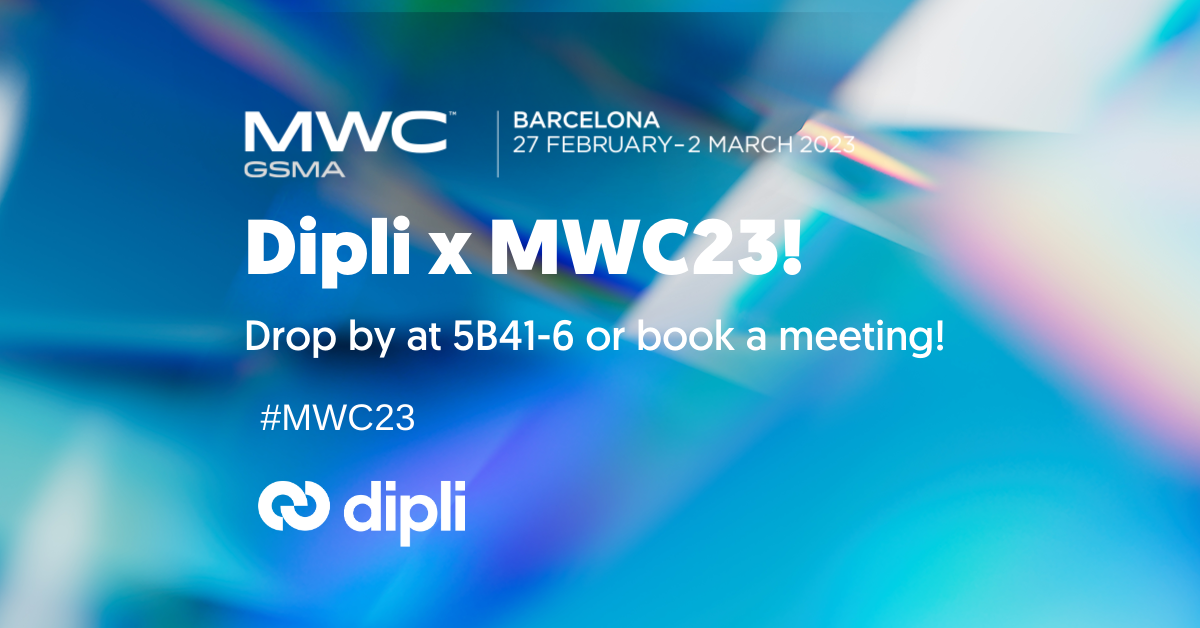 Dipli is proud to announce its participation at the 2023 Mobile World Congress.
February 28th - March 3rd in Barcelona
The MWC is one of the most important events in the mobile industry and we are thrilled to present Dipli and meet with industry leaders.
Dipli empowers life cycle management of electronic devices. Its one-stop-shop solution is unlocking the best experience with trade-in programs, customer returns or second hand assets distribution.
Meet us Booth 5B41-6.
At the MWC, we will showcase our innovative platform that allows companies to efficiently manage their inventory of end-of-life electronics, evaluate them in real-time and sell them to qualified buyers on the secondary market.
We invite all MWC visitors to come visit us at our booth (5B41) to discover how our platform can help their company maximize the value of their second hand assets and reduce their environmental impact. We will be happy to answer any questions you may have and show you how Dipli can help you efficiently manage your electronic devices lifecycle.
📅 Schedule a meeting with our team now.

See you in Barcelona for the 2023 MWC!