Which refurbished tablet should you choose for your employees ?
23/08/2023
0 comments
Are you considering buying refurbished tablets for your business, but wondering which model best meets the needs of your staff ? Wondering which tablet to choose? To help you make the right choice, we've put together a practical guide to help you select the ideal tablet for your requirements.
Define your needs
Before you get lost among the hundreds of tablet models, start by clearly defining your needs. What tasks do you want to accomplish with the tablet? Writing documents, managing email, making presentations, drawing or even programming? Identify the features and specifications you absolutely need in order to use it effectively.

Determine whether you need a tablet primarily for use on the move or for stationary use. This will influence the size, weight and battery life of your ideal tablet.
7 essential criteria for choosing a tablet
If you're looking for a refurbished touchscreen tablet that meets your business needs, check out our list of 7 essential points to help you decide on the perfect tablet :

1. Screen size: choose a screen between 8.4 and 12 inches for optimum visual comfort, taking into account the intended use (reading, writing, viewing, graphic design, etc.).

2. Screen resolution: image quality depends largely on screen resolution. Full HD resolution is recommended for the best reading experience.

3. Weight: around 500g for a 10-inch tablet, up to 800g for larger screens.

4. Connectivity: make sure you have at least one USB, Bluetooth and Wi-Fi port. If possible, opt for a micro-SD, HDMI and 4G port.

5. Storage: the ideal storage capacity depends on your use. For photography and video, opt for at least 32 GB. For internet use, e-mail and applications, 16 GB is sufficient. For maximum convenience, aim for more than 32 GB.

6. Battery life: tablets have an average battery life of between 4 and 10 hours. Choose according to your needs.

7. Operating system: you can choose between iOS (Apple), Android, Windows 10 (Microsoft) and Linux. Applications can be downloaded from the Apple App Store or Google Play for Android.
Choosing the right brand
The choice of a tablet for a business, whether Apple or another brand, depends on a number of factors, including the specific needs of the business, user preferences and the benefits offered by each brand.
1. Apple
Voici quelques raisons pour lesquelles certaines entreprises pourraient opter pour des tablettes Apple pour leurs employés :
Integrated ecosystem : Apple devices, such as iPads, are designed to work in harmony with other Apple products such as iPhones and Macs. This can make it easier to synchronise, share information and collaborate between devices across the business.

Security and management : my brand is renowned for its strong security and commitment to protecting user data. The Apple ecosystem offers mobile device management (MDM) tools that allow businesses to centrally control and secure tablets.

Business applications : the Apple App Store offers a wide range of high-quality business applications tailored to different industries and needs. These can help improve productivity and business operations.




2. Samsung

Discover the advantages of Samsung tablets for businesses:


Variety of models : Samsung offers a diverse range of tablets to suit different needs and budgets. Businesses can choose from a selection of screen sizes, technical specifications and features to find the tablet that best suits their needs.
Android Compatibility : If your business uses specific Android applications or your employees are already familiar with the Android ecosystem, Samsung tablets offer a consistent and familiar experience.
Customisation : Samsung tablets allow for greater customisation in terms of user interface and functionality, which can be optimised to meet specific business needs.
3. Microsoft

Explore how Microsoft tablets can improve business productivity:


Boosted productivity : Microsoft tablets offer a full range of business tools and software, such as Microsoft Office, for maximum productivity.
Unlimited flexibility : Microsoft tablets, with a versatile Windows operating system, allow professionals to work on the move while retaining the familiarity of their working environment.
Expert technical support : Microsoft offers superior customer service and technical support, ensuring that professionals are well taken care of when they need it.
Understanding reconditioned grades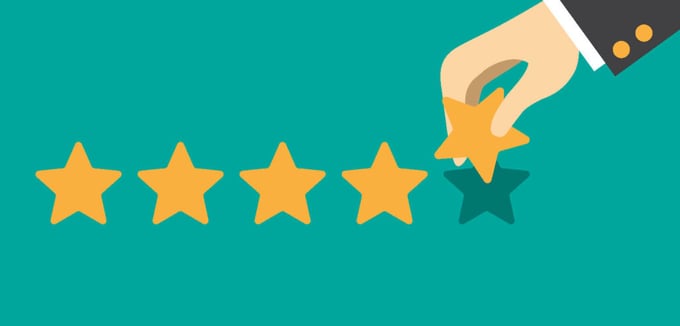 In the quest to choose the perfect refurbished tablet, it is essential to understand the different grades of reconditioning. By understanding the distinctions between the categories, from "Nine" to "Grade C", you will be able to make an informed decision based on your needs, budget and preferences. This resource gives you a complete perspective on the range of refurbished tablets available, allowing you to confidently choose the tablet that best meets your requirements while contributing to a more sustainable and environmentally friendly approach.
---

Dipli: your platform for sourcing refurbished electronic products

Dipli simplifies and secures the second life of tech products. We support professionals to help them achieve the best performance in this market. We serve as control hub, reconditioning assistant, and distribution channel. No matter your role in the supply chain, you can become a hero of the circular economy. More than 550,000 products have found a second life on the platform since its inception.