Exclusivity in repair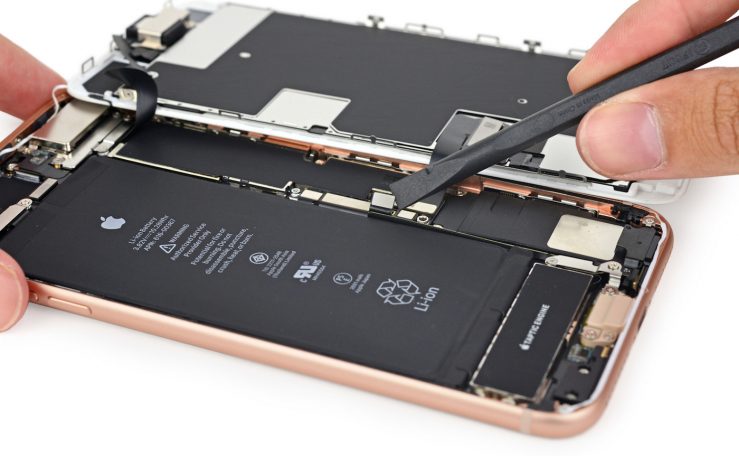 Concerns risen when Apple introduced a lock on the provenances of its batteries.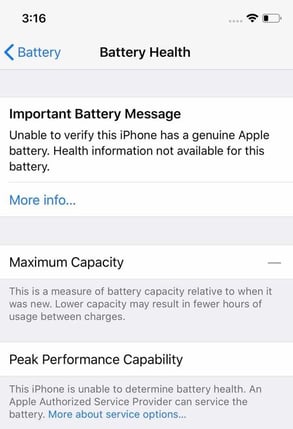 It should be noted that the firm ensures that its iPhones are unable to determine the capacity of their batteries if they are not made from Apple materials.
The difference between an approved or unapproved component is the presence of Texas Instrument software that checks the battery's state of charge and health. It is not unique and other manufacturers use it. But it is capable of providing a software authentication service that Apple uses.
As for official repair shops, they use Apple's official RepairCal diagnostic tool, to restore the battery status in the Battery Status panel, which unauthorised technicians cannot do.
This may seem controversial as any component is supposed to be of the same quality, but Apple's logic of tight control over their components with several incidents reminds us of the importance of taking caution in the process.
This dates back to iOS 10 but is only displayed to users since iOS 11 and the iPhone 8 and X.
Apple fights back
The company's lobbyists defend this software authentication. The manufacturer wants to protect "in-house" repairs as much as possible for safety reasons. They detailed the danger that such an operation could pose to a "normal" user, should he or she happen to puncture the iPhone's lithium-ion battery.
Apple says this much-debated feature was launched to inform the user if the battery was replaced by a certified technician who followed Apple's repair process.
"This information is there to help protect our customers from worn, damaged or poor quality batteries, which can lead to safety or performance problems."
The manufacturer says it takes the safety of its customers "very seriously" by ensuring that all battery replacements are done "properly". Their second argument is that they are committed to recycling and reusing their older devices for the benefit of newer ones.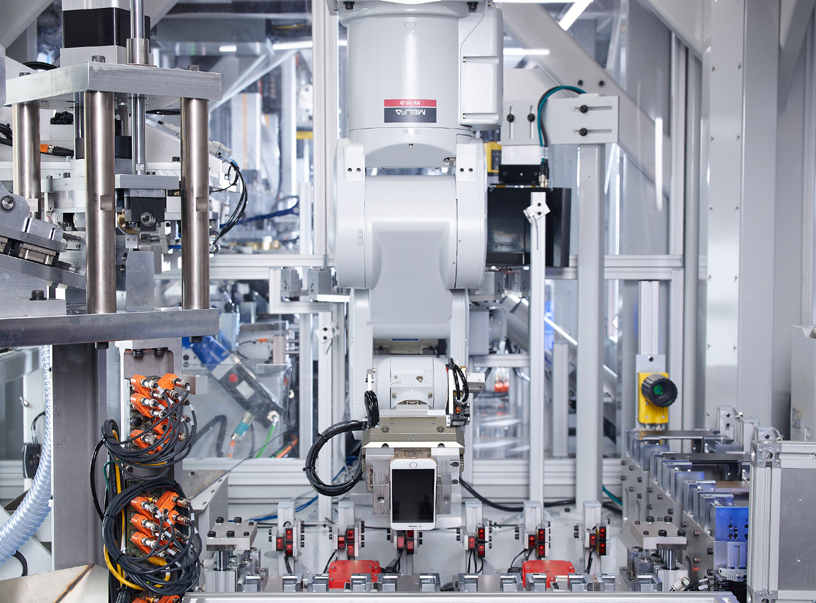 With Daisy, a recycling robot capable of sorting parts and components at a rate of 200 units per hour, Apple intends to play its ecological card.
The only drawback is that Daisy is only available to American and Dutch users who would like to recycle their smartphones (because you have to go to a Best Buy in the USA, or a KPN shop in the Netherlands). However, it is always possible to leave your old smartphone at an Apple Store for recycling by an authorised technician.
Towards knowledge sharing?
Apple seems to be cutting a bit of slack, nonetheless. An Apple Genuine Parts Repair programme aims to provide all sorts of training tools and official spare parts to (what used to be) unauthorised independent repairers.
In practical terms, the Apple brand is making original parts available to independent repairers who wish to do so, to enable owners of an iPhone that is no longer under warranty to replace a broken screen or any other defective part. Not only the manufacturer gives access to the components, but they also provied independant service providers with diagnostic tools, training and repair manuals. Parts are provided at the same price as in an Apple Authorised Service Centre. This makes it possible to make the difference in the cost of the repair.
"When a customer needs to have their device repaired, we want them to have a range of options and confidence that the repair will be done properly so they can use their iPhone for as long as possible," explains Jeff Williams, chief operating officer at Apple.
In recent years, Apple has been at the heart of multiple controversies, particularly in the repair and reuse of certain components of its smartphones. A controversy that is harmful to its image, which the company is trying to change little by little.
iOS 14.5: recalibrating the iPhone 11 battery.
The new tool built into the iOS 14.5 update allows you to recalibrate the maximum capacity and optimum performance capability of the iPhone 11 battery.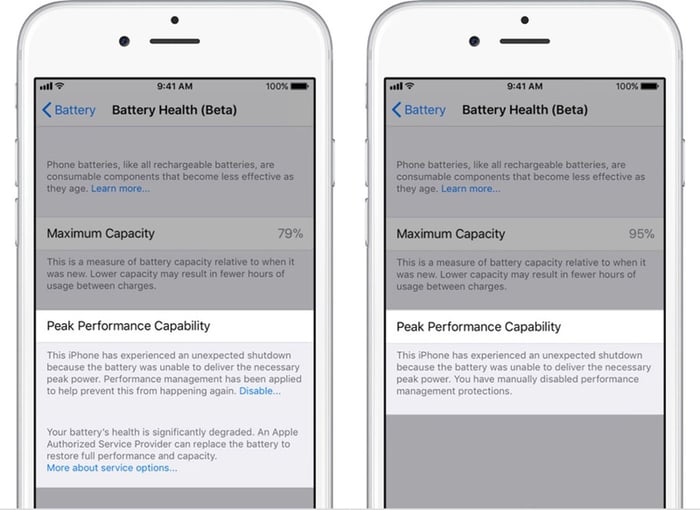 Your customers will receive a message during the charging cycle of their smartphone concerning the battery's health measurement system is performing a recalibration. The process may take several weeks and will update the percentage of maximum battery capacity when complete.
In the event that the recalibration fails or indicates that the battery is degraded, a message will be displayed inviting your customer to proceed with a battery replacement.
Do you repair second-hand smartphones ?
Make sure your components have Texas Instrument software. Ask the company itself for diagnostic tools, training and repair manuals to reassure your customers.
Are you a second-hand smartphone buyer?
We can certify that on Dipli's website, our products respect strict specifications thanks to a careful and scrupulous sourcing.